Learning & Thinking.
Visual.

Unforgettable.

Combine your connected note-taking with mindmapping and flashcards.

Stop wasting time with ineffective methods. Deeply grasp complex topics and remember for life.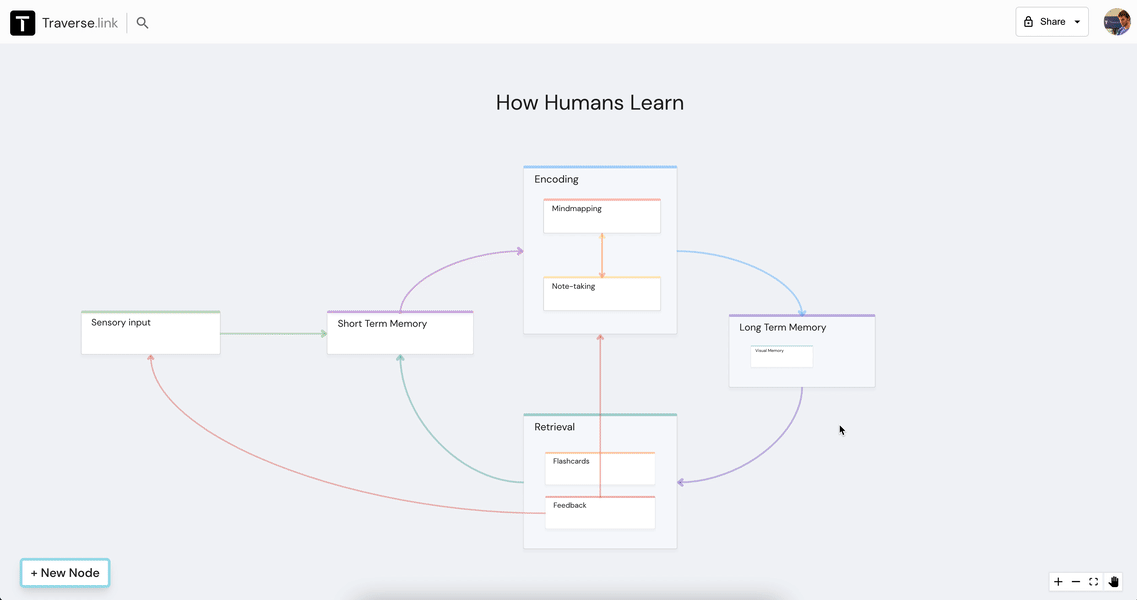 It's like Notion + Miro + Anki
Built the way humans learn
Traverse covers the full learning cycle, where other tools only capture a part. From initial idea, to AHA moment, to a crystal clear and unforgettable mental image.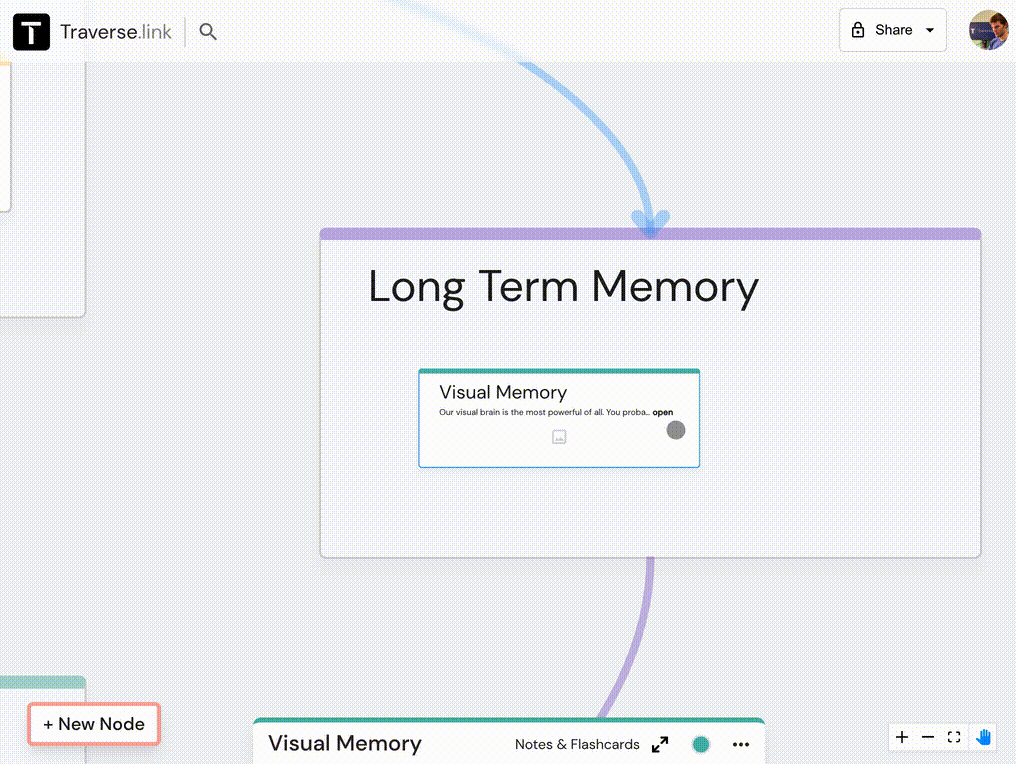 See the big picture
Eliminate overwhelm simply by zooming out. See where things fit in and how they connect.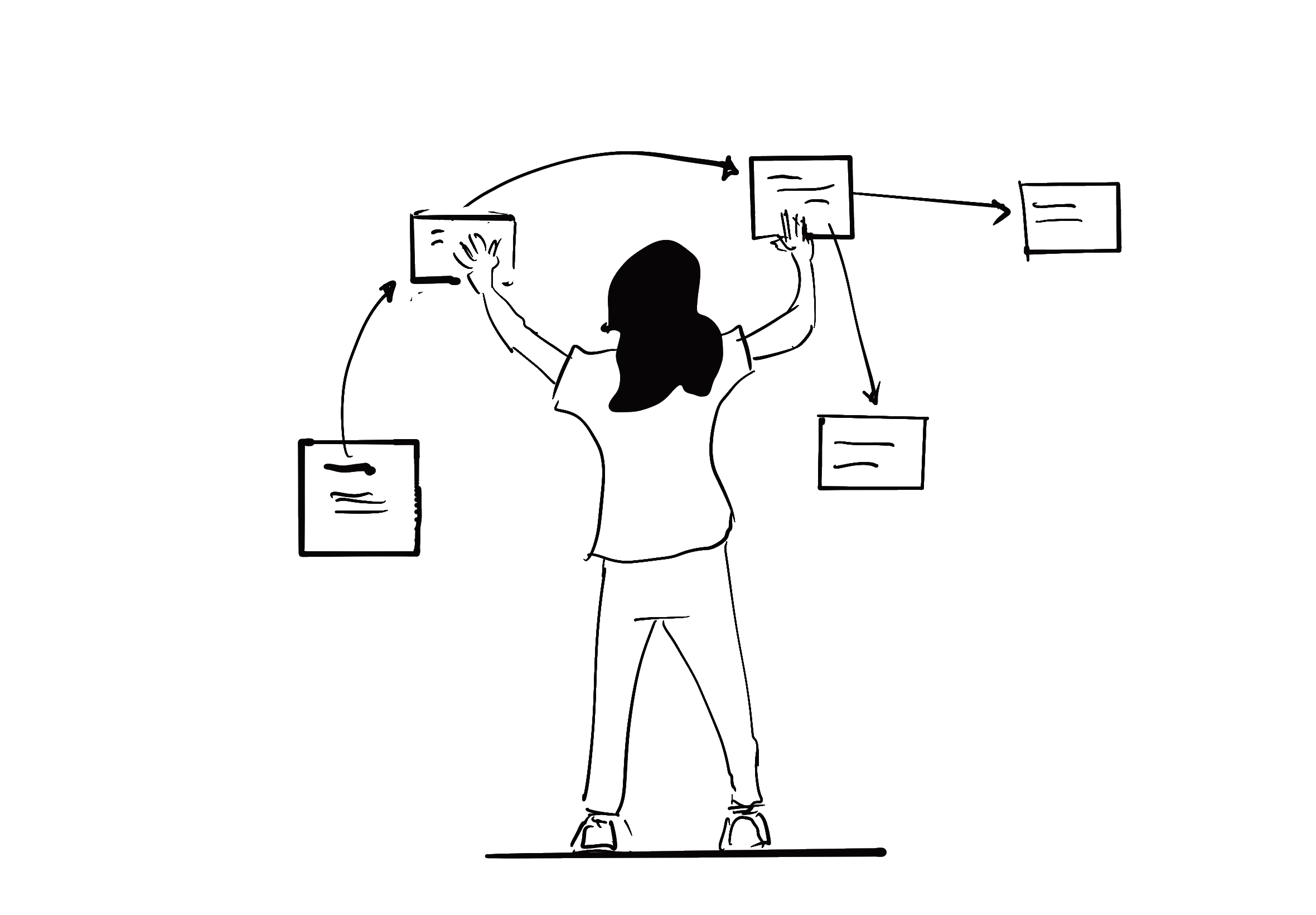 Build a creative asset that scales
No more growing pile of notes. Your maps become more valuable as your thoughts mature over time.
Stored securely in the cloud - access from anywhere and share with one click.
Perfect recall
You decide what you want to remember.
We make sure you revisit it at the optimal time.
Learn How to Learn
Traverse is molded after learning science. It will make you an unstoppable student, explorer, researcher.
Build your own Sherlock-style Mind Palace.
Dive deeper - without losing context
Zoom in or do a quick search to find and pick up deep thinking threads exactly where you left off.
Add atomic notes to build your second brain.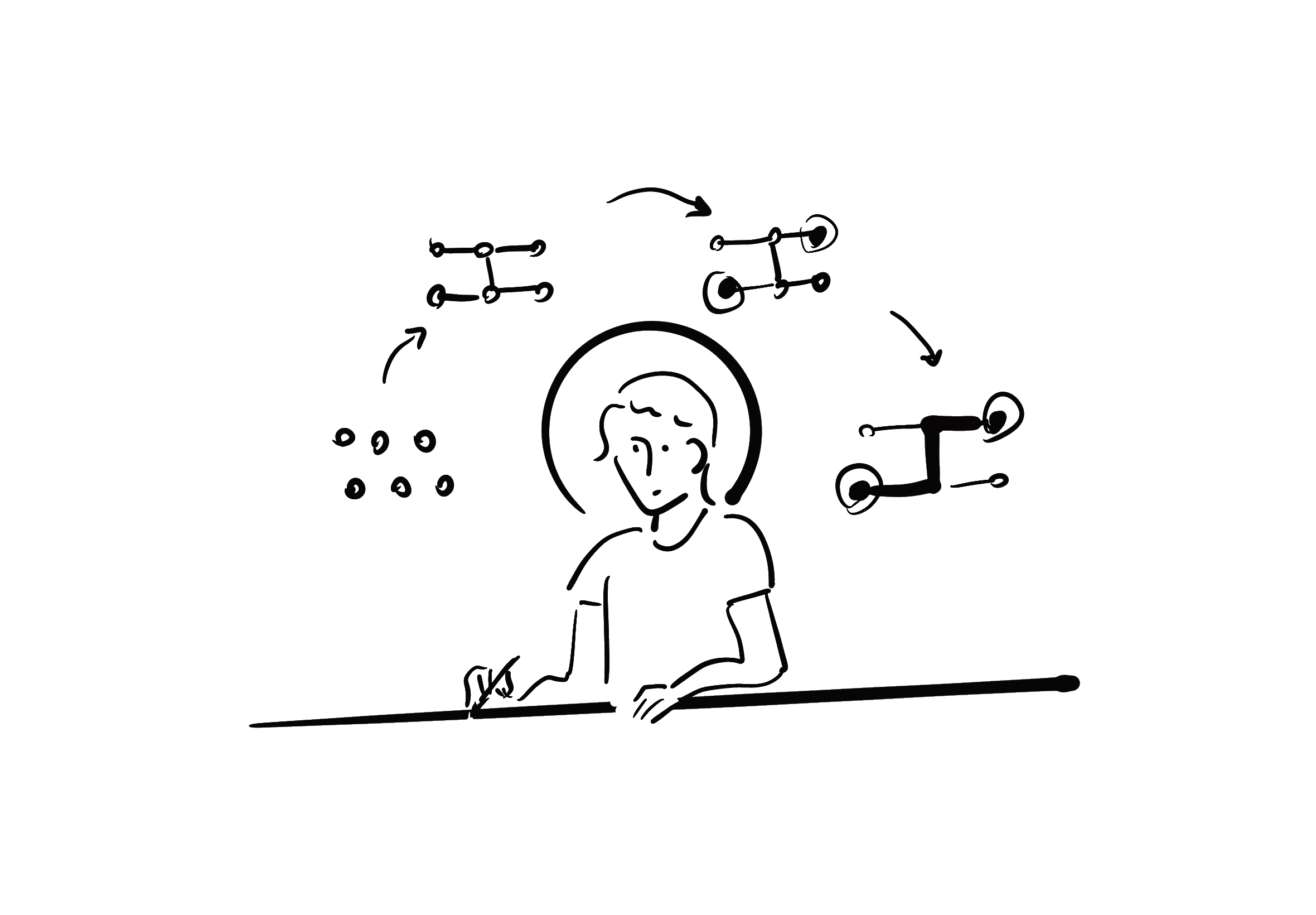 Experience the joy of learning and discovery
Eliminate boredom and fatigue. Rediscover your childhood curiosity and learning drive.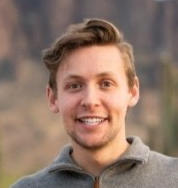 Raleigh Sorbonne
Medical student (99th percentile MCAT exam score)
"I used Notion and Anki. But I had a nagging feeling that there must be a better way to learn... With Traverse, I've finally found it. It's so much easier to make connections, and save it all in my flashcards."
A science-backed process
Create → Connect → Consolidate
Personal knowledge management is not about building a digital note collection. It's about syncing that knowledge back into your brain so you can use and apply it. Our process has repeatedly proven to increase comprehension and retention.
Create
Organize your ideas on the mindmap, a whiteboard as infinite as your brain. Add notes and resources to do a brain dump. Group notes and use color coding to form chunks of knowledge.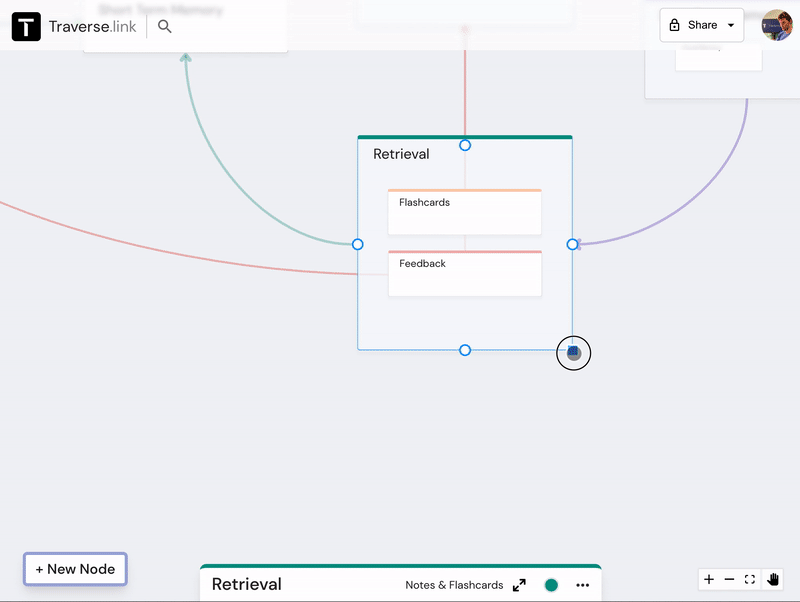 Connect
Draw connections on your map and generate AHA-moments of insight. Work out deeper thoughts in writing, and create bidirectional links directly from your notes.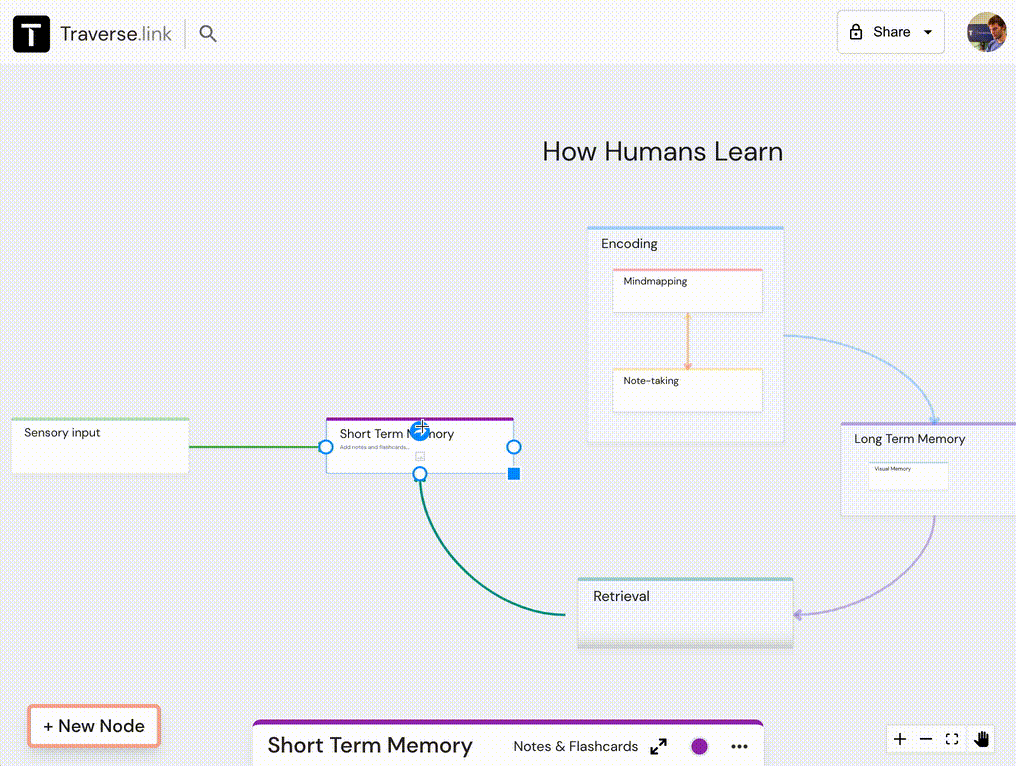 Consolidate
Memory is essential to bring your learning into practice. Our smart flashcards help you review any item just when you are about to forget it, using spaced repetition and active recall.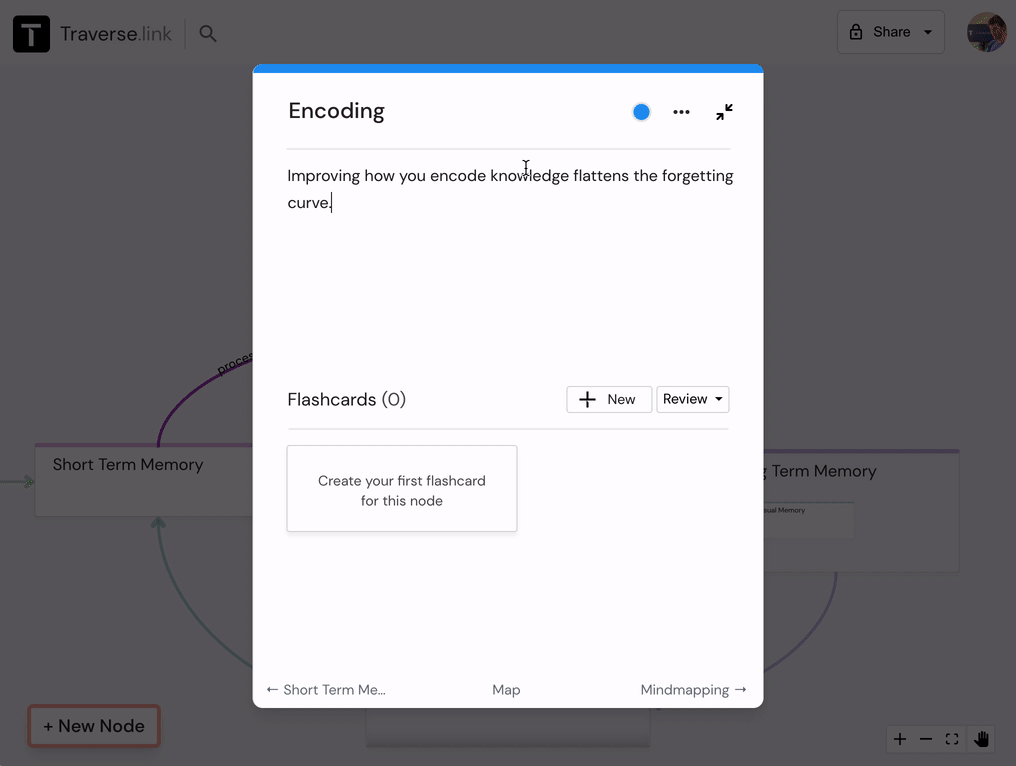 Share
Share any map with your peers or colleagues by just sending a link. Back up your ideas by showing your thought process. Or tackle though topics by working together.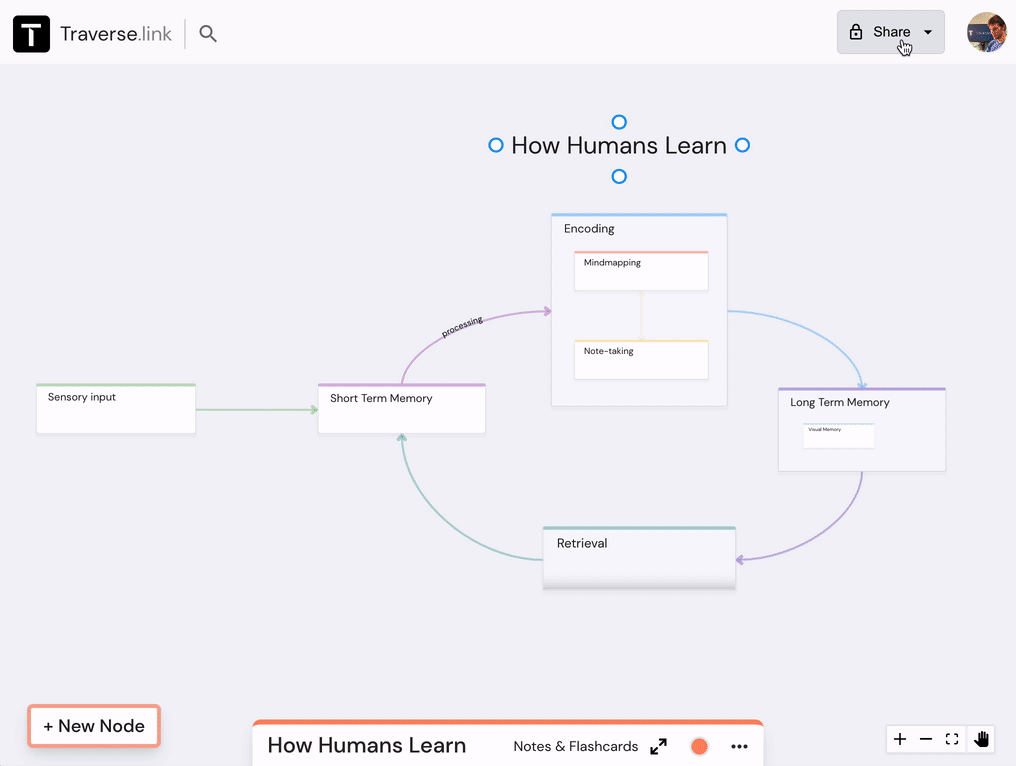 Rooted in cognitive science
Do you find yourself writing lots of notes but rarely revisiting them? Reading many books but failing to remember and apply the lessons in real life? Losing sight of the big picture in a pile of loose snippets of knowledge?
Traverse is the first tool that integrates the full human learning process as understood by the latest neuroscience, enabling you to:
use visual encoding to gain deep and integrative concept understanding
flatten the forgetting curve with cognitive load optimisation
optimally space out revisions to learn more in less time
use spatial memory for long-term retention and creative imagination
Learn and master any field faster than you imagined possible. Develop original ideas. Apply what you learn and improve your decision making.
What our users are saying
10x your learning
Improve your memory and thinking skills with our science-based method
Try Traverse Today